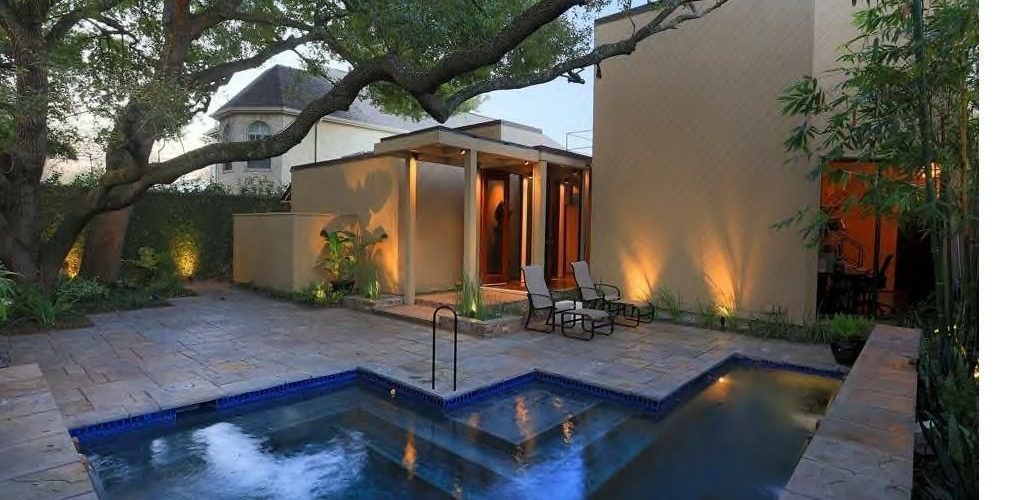 David House
1807 Wroxton Road
Architect

Year Built

1967

Building Type

Single-Family Residential

Neighborhood

Braeswood

Quadrant

SW

Status

Endangered
The David House at 1807 Wroxton Road, completed in 1971, was designed in 1969 by the noted architect and landscape architect Charles Tapley, FAIA. The David House was designed for Grace David and her husband Henry David. Grace David was close friends with author Larry McMurtry, who based the character of Aurora in his novel Terms of Endearment on his observations of Grace David and her colorful life. Her husband Henry David was a drilling-mud pioneer and self-made tycoon. In 1978, Charles Tapley became the second owner of 1807 Wroxton, which became his residence until the early 1980s.
The David House is located in the traditional subdivision of Southampton, north of Rice University, and is tucked behind a tall masonry wall, a modernist strategy in the 1960s and 1970s for inserting modern houses into traditional neighborhoods. Also known as the "Pod House," Tapley designed each space as a separate transparent pod along the central spine opening to small gardens in between. The primary design intent was to maximize day-lighting and provide views to the sky and to the exterior courtyards from every room.
The David House is an exceptional example of contemporary Houston architecture of the late 1960s and early 1970s influenced by modern architecture and experimentation with modern forms. The design of the house is significant for the integration of interior and exterior spaces, innovative experimentation, juxtaposition of solid and transparent facing materials, and geometric abstraction in plan and elevation. The design is also significant for the integration of landscape architecture.
The David House received an Award of Honor for Residential Design from the Houston Chapter American Institute of Architects in 1975. The house was featured on the 1978 Rice Design Alliance Home Tour. The David House was published internationally in The Architectural Review (London) in 1978; nationally in Sunset Magazine – New Home Ideas in 1976; and locally in the Houston Post in 1978.