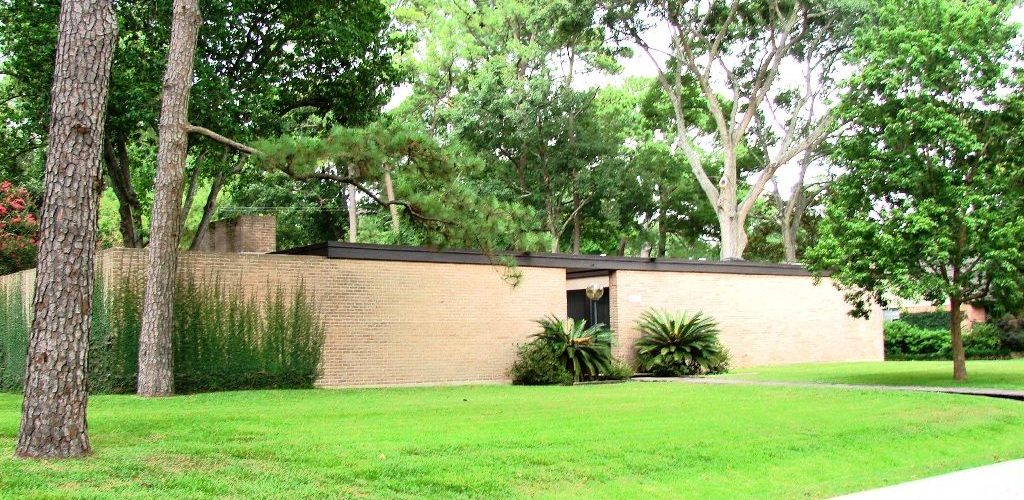 Davis House
1103 Glourie Dr
Year Built

1968

Building Type

Single-Family Residential

Neighborhood

Hillshire Village

Quadrant

NW

Status

Still With Us
This Miesian house was built by the architect Edward Davis for himself and his family in 1968. The wood and brick sided house has several large sliding glass units looking out to small courtyards.
Davis personally oversaw the project, hiring the sub-contractors himself. When it came time to build the garage he discovered that the bank would not give him a loan for the house unless he added more square feet to it. He had the idea to attach the garage to the house with a walkway.
Glourie Drive and the surrounding small neighborhood called Burkhardt Plaza has several modern houses. Davis stated that the other architects in the neighborhood were part of the incentive to build there.