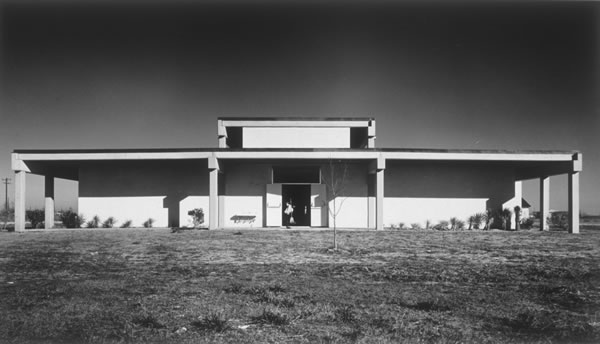 Piney Point Elementary School Building
8921 Pagewood Street
Architect

Year Built

1962

Building Type

Institutional

Neighborhood

Memorial Villages

Quadrant

SW

Status

Still With Us
Piney Point Elementary School was built as economical school to serve African-American students in what was then far west Houston. As such its budget was extremely low, $11 per square foot. (The budget for Phillis Wheatley Senior High School of 1953 was $12.85 per square foot, though admittedly Wheatley was much larger). It illustrated the paradoxical disparity in the Houston Independent School District, which gave its African-American students the cheapest yet best designed buildings.
The structural system made of pre-cast concrete "stick" columns and lintels with concrete block walls, aluminum framed windows and Formica clad doors was described in 1961 by the Houston Post as being a "frank exploration" of materials. As such this building was the Houston equivalent of Peter and Alison Smithson's moralistically conceived Hunstanton Secondary School of 1954, which inaugurated the so-called "New Brutalism".
Today Piney Point is nearly completed encased by later cancerous additions. Only small sections of the original building are still visible.