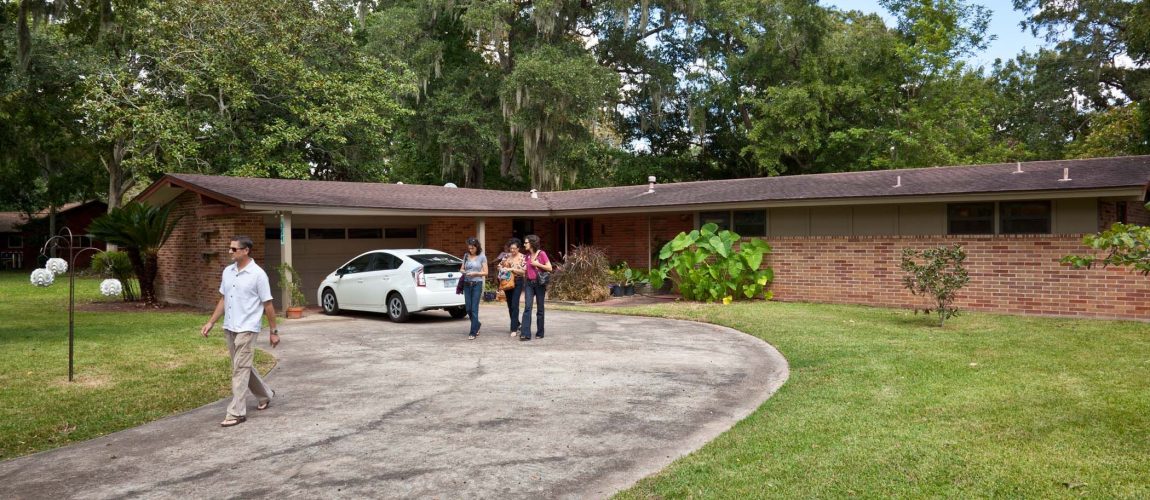 Sansom House
304 Oak Drive
Architect

Year Built

1958

Building Type

Single-Family Residential

Neighborhood

Lake Jackson

Quadrant

SW

Status

Still With Us
This is one of the earliest houses in Lake Jackson by Phillip Willard. Custom finishes abound in the interior, including cork bedroom floors, hand-chipped brick, built-in shelves of both masonry and wood, and a great deal of custom wood cabinetry.
Text by Martin Merritt
This house was featured in Houston Mod`s tour of Lake Jackson, Coastal Forest Mod, as part of the 2012 DOCOMOMO US National Tour Day.