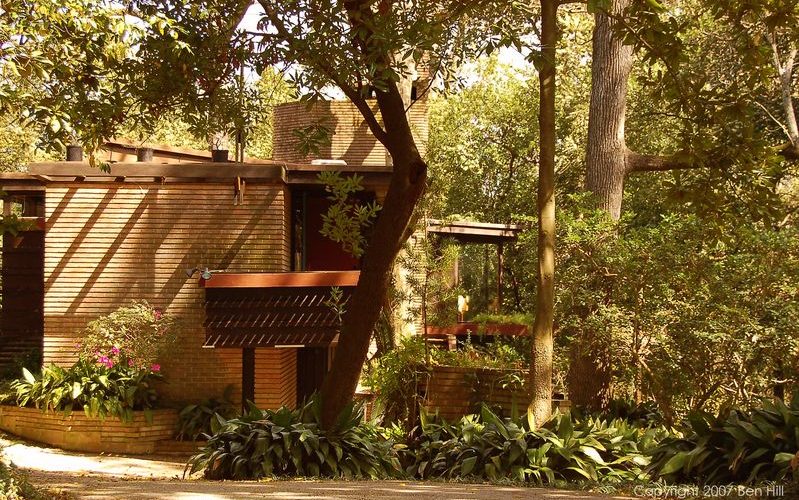 Architect

Year Built

1951

Building Type

Single-Family Residential

Neighborhood

River Oaks

Quadrant

SW

Status

Still With Us
Karl Kamrath (1911-1988) designed this house for himself and his family along the South bank of Buffalo Bayou in the River Oaks subdivision of Houston.
This house, as was the case with many Kamrath designs, is significantly influenced by the work of Frank Lloyd Wright. Kamrath first met Wright in 1949 and maintained a steady correspondence with him. Kamrath acted as host for Wright during Wright`s visits to Houston.
Notable aspects include cantilevered terraces, mitered glass windows, integrated and indirect lighting, the use of St. Joe brick masonry in the interior and exterior and the trademark Kamrath 4 foot wide entry door with art glass panels.