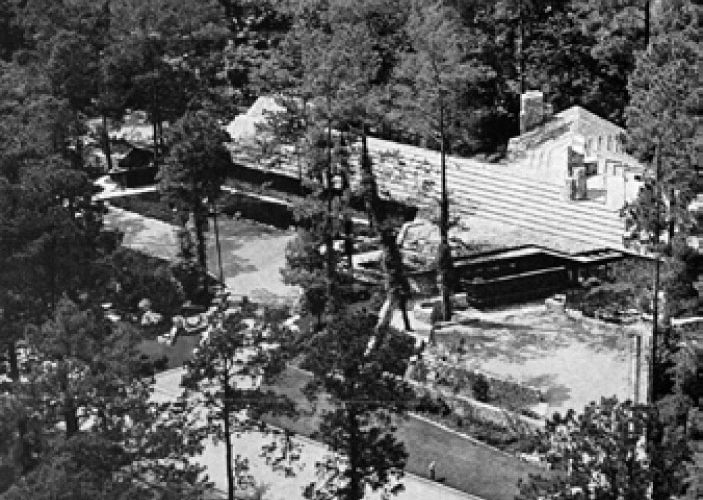 Mitchell House
11010 Wickwood Drive
Architect

Year Built

1963

Building Type

Single-Family Residential

Neighborhood

Willowick

Quadrant

SW

Status

Mod No More
The Mitchell House was one of MacKie & Kamrath`s masterpieces of Organic Modern design. It was built for the oilman, community developer, and nationally-recognized preservationist George Mitchell and his wife, Cynthia Woods, and their ten children. MacKie & Kamrath based the design on Mrs. Mitchell`s 247-page color-coded list of requirements, according to a feature article on the house published in Fortune magazine in July 1966.
The Mitchells sold the house and a new owner left it vacant for sometime. The Harris County Appraisal District website listed the value of the house, at a mere $10,000 (it cost $700,000 to build in 1963) and the property at $1.3 million.
The property was sold, the home demolished, and the lot subdivided for new construction.