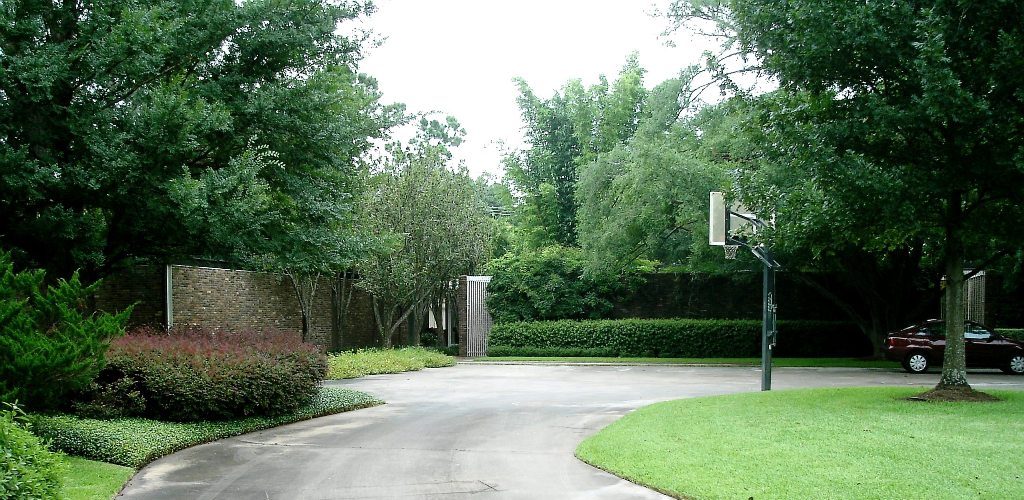 Architect

Year Built

1957

Building Type

Single-Family Residential

Neighborhood

River Oaks

Quadrant

SW

Status

Still With Us
The Farfel House was built in 1957 on a one and a half acre plot in River Oaks. The Farfel family had several requests for their house, including that the bedrooms all be located near each other as well as a library area and children's playroom. They also wanted a modern house with a sense of elegance and dignity. The house was one of nine winners in the annual Texas Society of Architects statewide competition in 1957.
To satisfy their clients, Bolton and Barnstone came up with a "binuclear" or two wing house plan with an entry connecting the two wings. Upon entering, one may turn left to go to the living/dining and kitchen area, or right to go to the bedroom area.
The Master Bedroom and Library open up to a courtyard while the living room opens up to the backyard. The dining room opens up to a small courtyard as well.
Notable from the street is the dark color of the brick. While most Miesian houses tend to be salmon colored brick, the Farfel house brick is a darkish gray color. The color helps the house blend into its River Oaks surroundings and gives the house a defined identity.
Wilson and Rodgers were the builders. Thomas D. Church was the landscape architect, and Mrs. Sally Sherwin Walsh was the interior decorator. Architects Curtis & Windham were commissioned in 2010 with renovating the house. Interiors are by designer Ann Wolf. It was featured on the 2011 Azalea Trail.