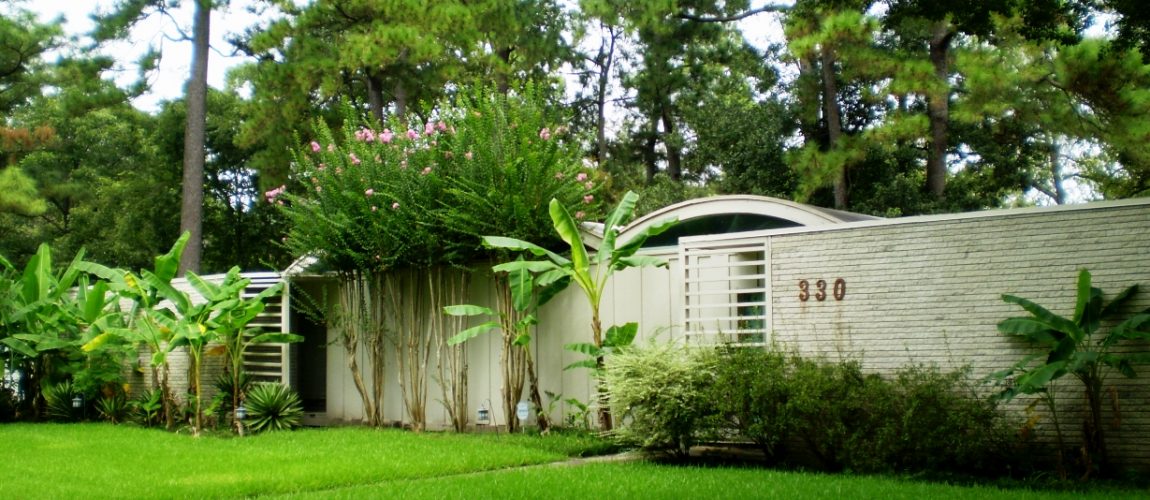 Architect

Year Built

1958

Building Type

Single-Family Residential

Neighborhood

Memorial Bend

Quadrant

SW

Status

Mod No More
Perhaps inspired by John Johansen's Warner House in New Canaan, CT, William Floyd designed his "triple barrel roofed" house on Electra in the Memorial Bend Subdivision. Floyd was quoted by Memorial Bend resident, Michael Brichford, as saying that this house was the favorite of his designs. From the front, the dramatic triple barrel roof is certainly the house's most interesting feature. Interesting interior features include a built-in cabinet that is accessible from both the dining room and the kitchen, as well as a sliding glass door which leads from the family room to the backyard which promotes indoor/outdoor living.
The house was published in a house plans magazine called New Homes Guide in 1960.
Update: This house was sold in 2011 and demolished. It was replaced with a traditional five bedroom, five bathroom structure.