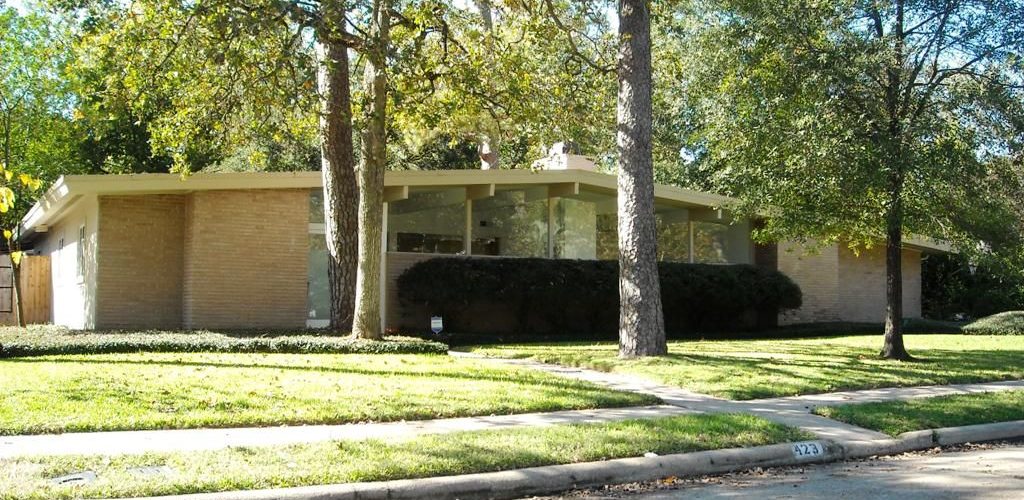 Architect

Year Built

1959

Building Type

Single-Family Residential

Neighborhood

Memorial Bend

Quadrant

SW

Status

Still With Us
This house typifies the pitched roof modern house that William Floyd designed in Memorial Bend, and all over Houston. Not to say that he was the only architect responsible for this style of house, but chances are if you see a house with this shape in Southwest Houston, William Floyd or one of his colleagues (Harwood Taylor, William Jenkins) had something to do with it.
423 Isolde was selected as a Mod of the Month both times it went up for sale in the past five years.
For more information on this house and Memorial Bend, please visit Michael Brichford`s The Architecture of Memorial Bend website detailing the history of the neighborhood.